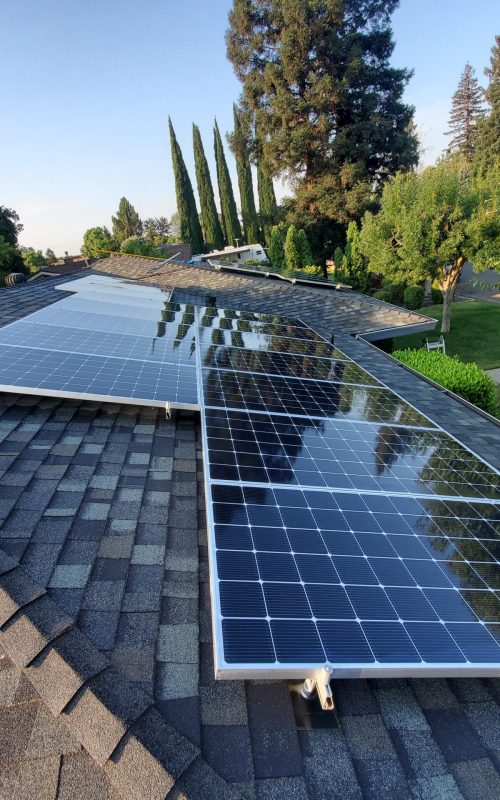 Solar Panel Cleaning Service
Get It Done By The Professionals
Solar Panel Cleaning service done right! Scrap Monkey is ready to work for you! Our experts work in the Yuba City and surrounding local areas to keep your solar panels spotless and performing like they should. We understand how to get your solar panels cleaned out in a time-conscious, safe, and cost effective way.
Did you know that having your Solar Panels cleaned will help you gain up to 20% more power by removing the dirt that blocks the light, as well as protect and maintain your investment? Truly, rainwater does NOT clean your panels!
We use pure, deoinized water and soft bristle brushes which loosens all of the dirt on the panels, and is rinsed off with pure water which will not leave calcium deposits.
The result is a clean, more efficient, spot free solar panels, with an immediate increase in energy output.  Solar panels can loose 15-25% of their efficiency if not cleaned properly.
Call us today or click below to book online!!!!
We service the following cities: