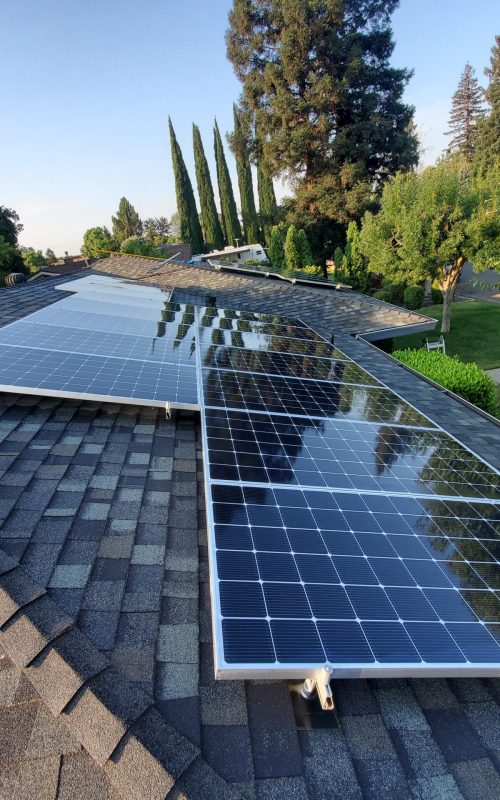 Solar Panel Cleaning Service
Get It Done By The Professionals
If you're looking for a reliable and efficient solar panel cleaning service, Scrap Monkey is the perfect choice for you! Our team of experts is dedicated to keeping your solar panels spotless and performing like they should. We know how important it is to keep your solar panels clean as it can increase their power output by up to 20%. Not to mention, proper cleaning can protect and maintain your investment for years to come.

To ensure a thorough clean, we use pure, deionized water and soft bristle brushes to loosen all of the dirt and debris from your panels. All of the dirt is then rinsed away with pure water, leaving no calcium deposits. The results speak for themselves – cleaner, more efficient, and spot-free solar panels with an immediate increase in energy output.

Don't let your solar panels lose 15-25% of their efficiency because of improper cleaning. Contact us today or book online to schedule your solar panel cleaning service with Scrap Monkey. We provide our services to the Yuba City area and surrounding local areas and are committed to providing safe, cost-effective, and timely services for our customers.
We service the following cities: